GUT Works is located on the Lawrence, KS airport (KLWC), just 40 miles west of Kansas City. The airport features a full-service FBO and runways up to 5700' with ILS.
Our 12,000 sq. ft. climate-controlled facility includes:
Two large hangar areas, one featuring a 15' x 50' door
Metalworking shop with CNC mill, lathe, bandsaw, shear, brake, etc.
Woodworking shop with table saw, jointer, drill press, sanders, etc.
Composite lay-up areas with overhead vacuum ports
16' x 18' computer-controlled walk-in curing oven with vacuum ports
Modern office space for engineering and administrative activities.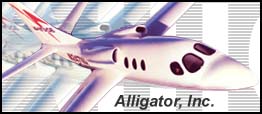 Our sister company, Alligator, Inc. — also based in our facility on the Lawrence airport — is an engineering consulting firm with an emphasis on flight test instrumentation and integrated avionics systems. Together, GUT Works and Alligator work as a team in the development of aircraft and aircraft systems. Alligator contributions include:
Program management
Design overview
Mechanical and electronic engineering
Aircraft modification
Custom avionics installation
Flight test operations and instrumentation
Computerized data acquisition and processing.

Our local partner DARcorporation provides engineering consulting services in the areas of aircraft configuration design and analysis, stability and control analysis, estimation of airplane models for flight simulators and aircraft technical analysis. Other services include wind tunnel and water tunnel testing and data analysis.

GUT Works has a close working relationship with the
University of Kansas, the Kansas Applied Remote Sensing
Program, and is a member of the Kansas UAV Consortium.


Hetrick Air Services (KLWC FBO)
- Aircraft For Sale -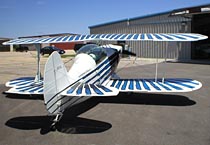 1993 Christen Eagle II, recently overhauled.
- Click for details -